In no particular order, here are some things which I think are going to going places in 2008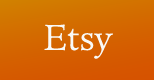 Etsy is a marketplace (fixed price items only) for handmade items. The site is aimed at sole traders and collectives making and selling their own items. Resellers are not allowed (defined as anyone selling items they have not made)
The site has a simple, yet effective design and is dead easy to use. Like Facebook, Etsy gives users very limited options to customise their listings and shops (every user gets a page showing all their items i.e. a shop), giving a very consistant visual experience across the site.
The products seem on the whole to be of a high quality and unlike most new marketplaces, this one actually seems to have gained some traction. At the time of writing there are over 100K sellers.
& other product recommendation sites
iliketotallyloveit is in many ways similar to digg with users submit and vote on their favourite items. However on this site, users submit products instead of stories. I think that products recommendations are going to play a big part in purchasing decisions in the future sites like this one having a digg like effect on products sales. A UK with a similar idea is crowdstorm, however crowdstorm does not seem to have capitalised on their initial lead with this idea to produce a decent application.
Video on eCommerce sites
I think that 2008 will see many more eCommerce sites integrating video into their product descriptions to give users more information about their products. Already leading retailers such as Amazon are using video on their homepages and I think that soon, every product (or at least all the major sellers) will have a video description. Properly tagged videos will also appear in the search listings increase traffic and the videos can also be submitted to site such as YouTube. On eBay services such as Vzaar are anticipating demand by making it easy to integrate video into listings.
The Overhall of eBay's core business will continue
According to the FT, John Donahoe, head of Ebay's marketplace division, is planning a major overhall of eBay's marketplace, to amoungst other things, increase the revelvance of search results and allows buyers to stipulate a greater range of attibutes when they search for an item such as feedback scores.